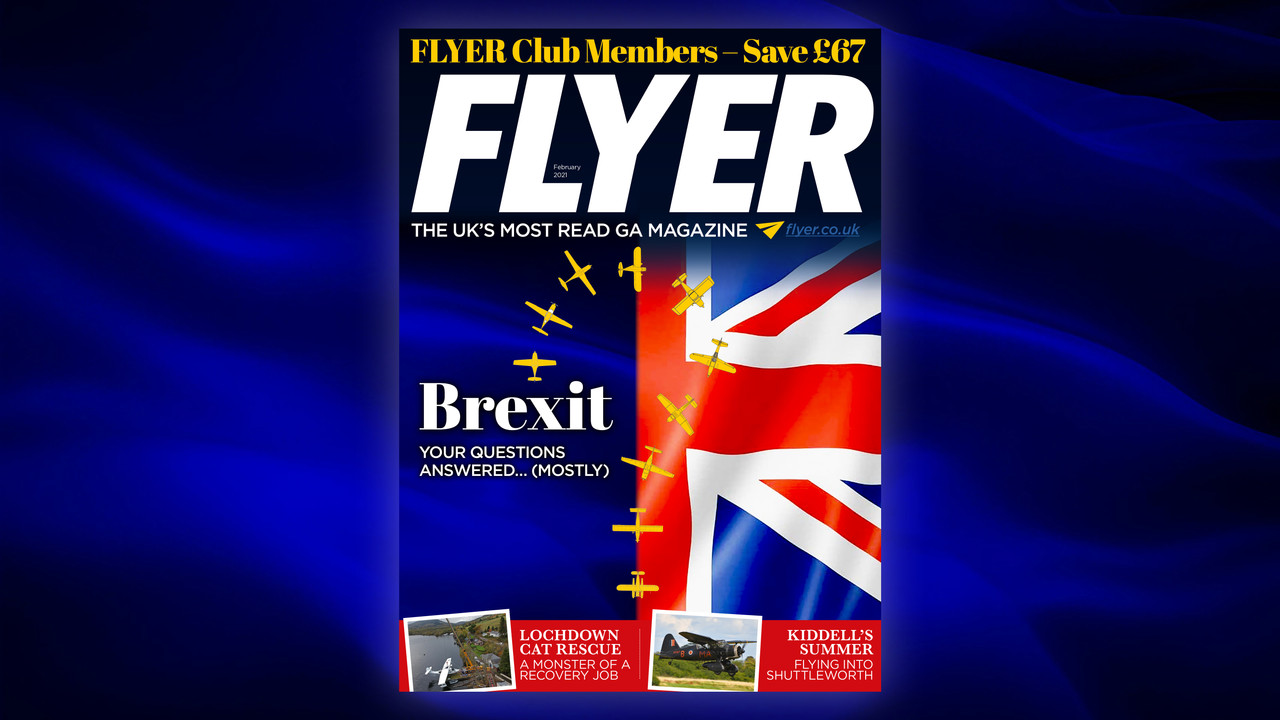 The February issue of
FLYER
is here, if you'd like to read it on a laptop/desktop you can find it
here
If you'd prefer to read it on a tablet or telephone, the best way is to download the issuu app (free registration required), then search for
FLYERIn the February issue of FLYER 2021
If you are attempting to make your way through Brexit's aviation unknowns, then check this issue's Special Feature, where we try to clear some of the fog for you by asking the CAA…
When the UK's only flying Catalina was stuck on Loch Ness, a massive operation swung into action to get the aircraft home before the onset of winter. FLYER contributor Mark Hales reports of saving his Cat from Nessie's grasp…
'Night VMC' might suggest that flying at night is conducted in the same way as by day – just a bit darker. In Accident Analysis, FLYER Safety editor Steve Ayres that not everything at night is quite the same…
For Polly Vacher the runways were changed in the middle of her first solo… Read about it in this month's First Solo interview.
In Flying Adventure Paul Kiddell looks back at the surprise success of the summer airshow season – and flying to the Shuttleworth Drive-in airshow.
In Top Gear, Peter Steele has a wish list for the perfect cockpit camera, and he thinks he's found a match in the Panasonic Lumix LX100.
PLUS…
• FLYER Club members save a brilliant £67 with SIX FREE landings at Cumbernauld, Holmbeck, Llanbedr, Longside, Netherthorpe and Sandown.
• Great columns from Mark Hales and Ian Seager
• Plus all the latest news