October Issue of FLYER is out and you can read it for free!
Post
Posted:
Wed Sep 02, 2020 6:03 pm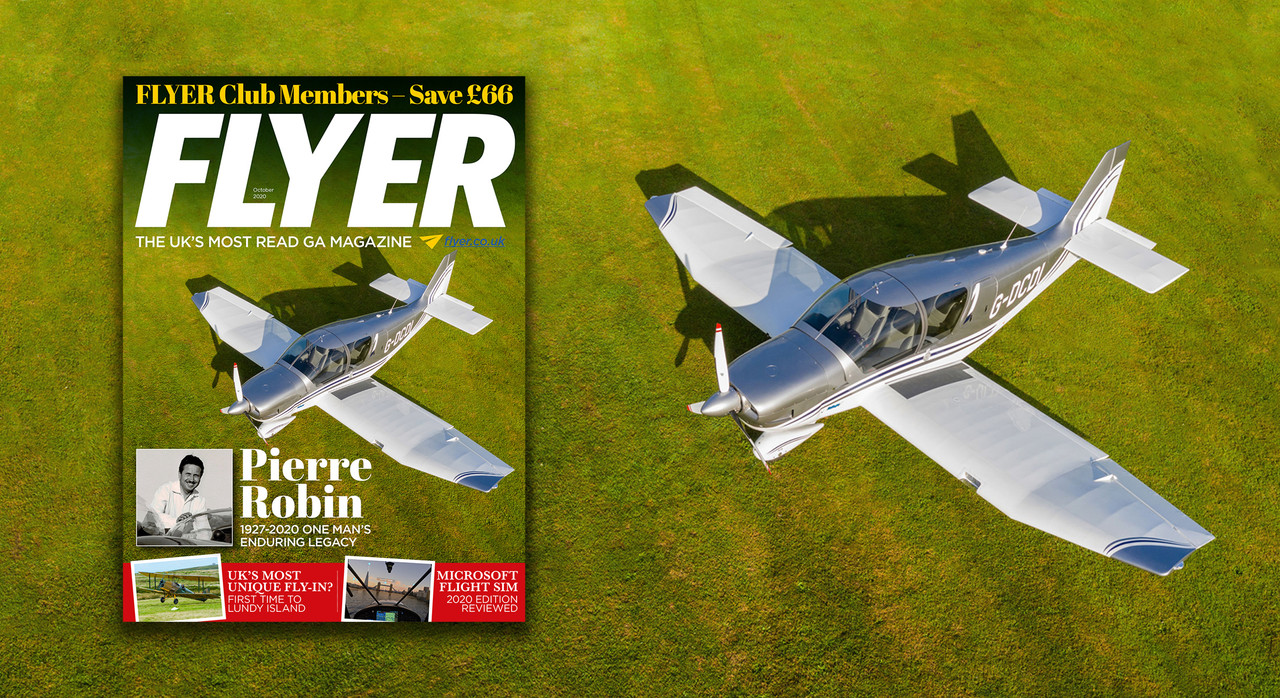 The October issue of
FLYER
is here, if you'd like to read it on a laptop/desktop you can find it
here
If you'd prefer to read it on a tablet or telephone, the best way is to download the issuu app (free registration required), then search for
FLYER
In the October issue of FLYER 2020:
- Following the death of Pierre Robin, aged 93, we examine the great man's legacy. Dave Calderwood chats with son Christophe, who also shares images from his fathers past, while Mark Hales looks back at the Robins he has flown and – for the most part – adored.
- Lundy Island, off Devon, is the annual host of one of the UK's more unusual fly-ins. Dave White made his way, for the first time, and loved it…
- In Accident Analysis, FLYER Safety editor Steve Ayres examines why it's worth looking at some of the possible consequences of handing over those precious flight controls and why it's important to get the cockpit 'relationships' right
- In the First Solo interview, we catch up with Bradley Brockies, the youngest pilot to solo with Aerobility. Was he scared? Not a bit…
- Captain Michael Smith sets off in his Seabear seaplane to follow a historic trail blazed by his namesake – 100 years earlier…
- Pilots and non-pilots around the world have been waiting for Microsoft Flight Simulator 2020, and it's finally here! YouTuber AIRBOYD gives us his review
PLUS…
• Save a brilliant £66 with SIX FREE landings at Andrewsfield, Bodmin, Dundee, Ince, Sandown and Strathaven
• Great columns from Matt Dearden, Mark Hales and Ian Seager
• Plus all the latest news
Read it here:
https://issuu.com/flyerdigital/docs/flyeroctober2020