Here are some ideas: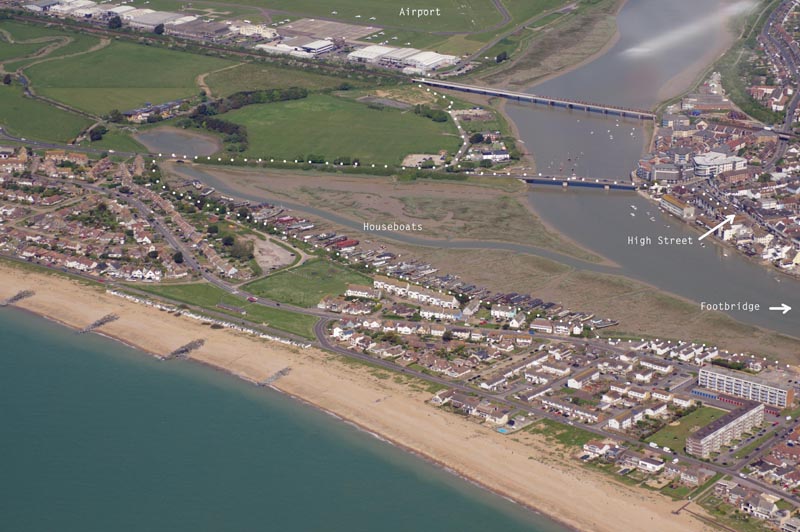 I have put lines of dots showing where you can walk from the airport.
The ones to the right, over the bridge, take you to the High Street where there are some restaurants.
The ones to the left take you for a scenic walk along the houseboats.
Either route takes you to the new footbridge which goes across the river, so you can make it a nice circular walk.
As you can see it is not very far - maybe 10-15 minutes out of the airport.
The full size pic (2MB) is here
http://peter-ftp.co.uk/images/shoreham-full.jpg
This is current - taken this morning.