Caen (LFRK)
Post
Posted:
Wed Aug 17, 2011 8:50 am
One of those deserted and huge French airports. A great destination for Normandy in general and the D-Day beaches in particular. There is a touching memorial to the Canadian forces that finally captured the airfield itself just outside the fence by the tower.
If you are remotely interested in military history, don't just fly straight there, go low-level via all of the invasion beaches and have a look at Pegasus Bridge on the canal before turning for the airfield, just be aware that the actual Pegasus Bridge is in the open air outside the museum about 200m fro the replacement bridge now on the canal, although both bridges still have the same distinctive design.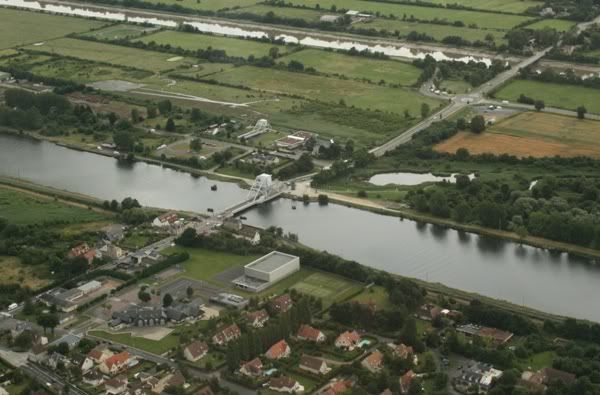 The replacement Caen Canal Bridge with the actual Pegasus Bridge in the background at 12 o'clock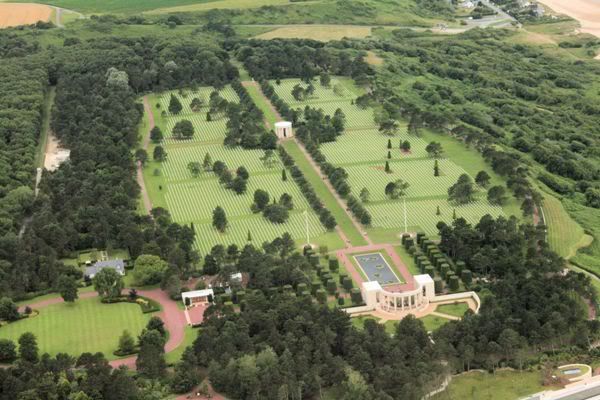 Omaha American Cemetery - you will fly over this if you route from Cherbourg to Caen via the coast
Landing fee is trivial (can't remember how much). Report for customs in the main terminal, if you can find anyone and if it isn't locked up that is. There is an exit by the base of the tower, just remember to check under the card flap for the keycode so you can get back in.
Although the terminal has loads of desks and indeed car hire desks, I can only assume they are open for the occasional scheduled flight as they have always been closed when I have visited. I have not yet succeeded in hiring a car there, instead, I have to get a taxi to the railway station in town (some 20 minutes ride) and hire a car there. But beware, most of them also close for lunch, so get there early (also remembering the time difference).
Caen itself, although heavily bombed during the war is still a nice town. Stay at the Ibis or one of the other Accor Hotels. There is a small and intact 'old centre' with excellent restaurants.