Lovely, lovely little airfield (mind you, being such a glorious day helped!). Contact Waddington LARS in and outbound, but they were fine. Wickenby Radio use a decent radio and set up in the tower, but when the guy in the tower has several jobs to do, they use a heldheld Icom, so you may not hear them until quite close. I didn't spot the airfield immediately as the distinctive 'X' runway arrangement is only a small part of a much larger typical three runway WW2 airfield, I could see that alright and it took a few seconds to dawn on me the little 'X' over there was the remaining GA airfield!
Wickenby is the small remnant of the much larger and now largely disused airfield
Very friendly bunch indeed. Report in the green portacabin next to the tower.
The tower with the portacabin peeking out from behind
Airfield cafe in the ground floor of the tower and lovely WW2 museum is upstairs in the tower. Worth taking the 200m walkto see the WW2 memorial at the main gate.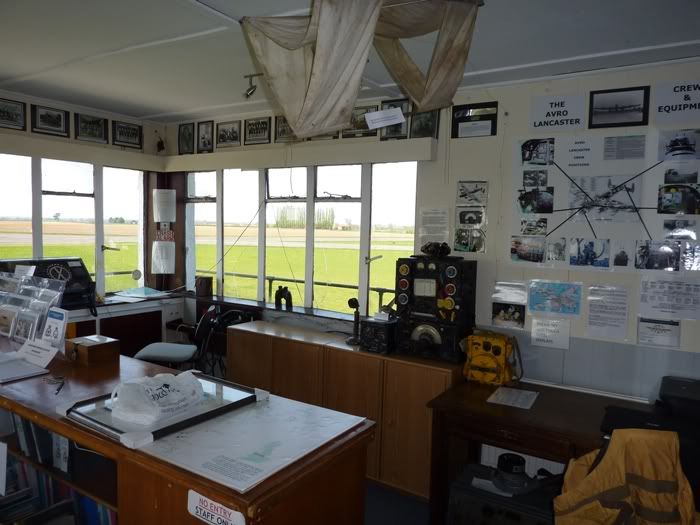 The museum in the first floor of the control tower
Lots of interesting aircraft and locals on motor bikes. Reminded me a bit of Compton Abbas in that respect.
The WW2 war memorial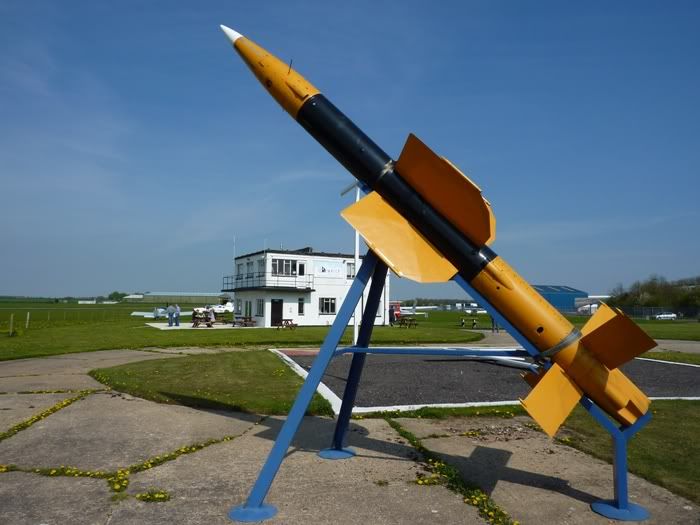 Thunderbird (??) missile for decoration
No hassle at all and sort yourself out. Runways may seem short for spamcans (although two arrived very happily in nil wind while I was there and came nowhere near the end of the runway), but well worth the effort if you are happy with it.
I have seen mention elsewhere about 'rough areas' of the runway and possible stone chips. I certainly didn't make an extensive survey of both runways and I am prepared to believe that the displaced thresholds may be less than perfect, but certainly runway 34 looked and felt absolutely fine to me (and believe me, I feel most bumps in the RV!).