I hadn't been to Wolverhampton since my training days in 2000, so I was well overdue for a visit. In the interim they seemed to have been on a journey towards becoming an inter-galactic spaceport only to give up on that recently and decide that they are a small GA airport after all.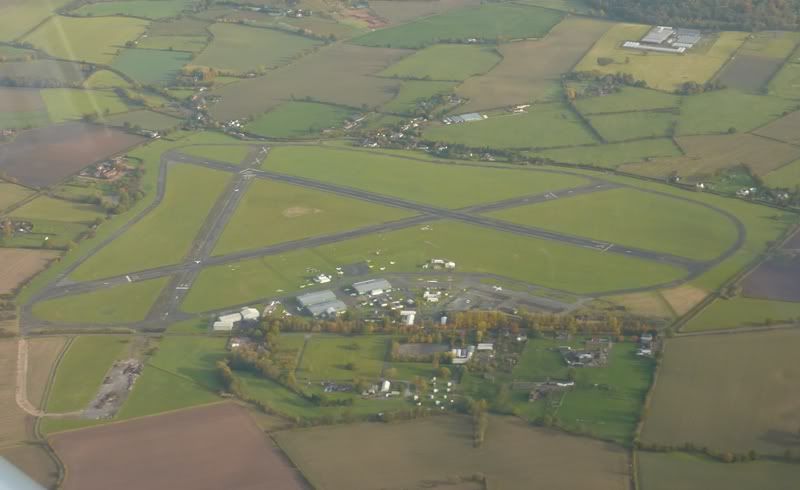 Wolverhampton Halfpenny Green airfield on approach
A classic three runway wartime configuration, so a good chance of a decent into wind landing for us taildragging types. Very friendly reception in the tower and reasonable landing fee (around £10 if I recall correctly). The café is large anough and basic, but very adequate with reasonable food. I noted that locals also have breakfast there and watch the planes come and go, always a good sign I think.
Airfield information here:
http://www.wolverhamptonairport.co.uk/
WiFi stuff here:
WiFi and PC internet access