Anyone familiar with the short channel crossing must be familar with Lydd, but I had never actually landed there, so decided to rectify this.
Only one runway, but a big one at that, all of 1500m aligned 03/21. Easily enough room to land and stop by the turnoff for the GA parking on the Charlie Apron, right by the terminal building. They seem to be fairly keen on high-vis jackets I'm afraid.
Lydd and envorons
Lydd airfield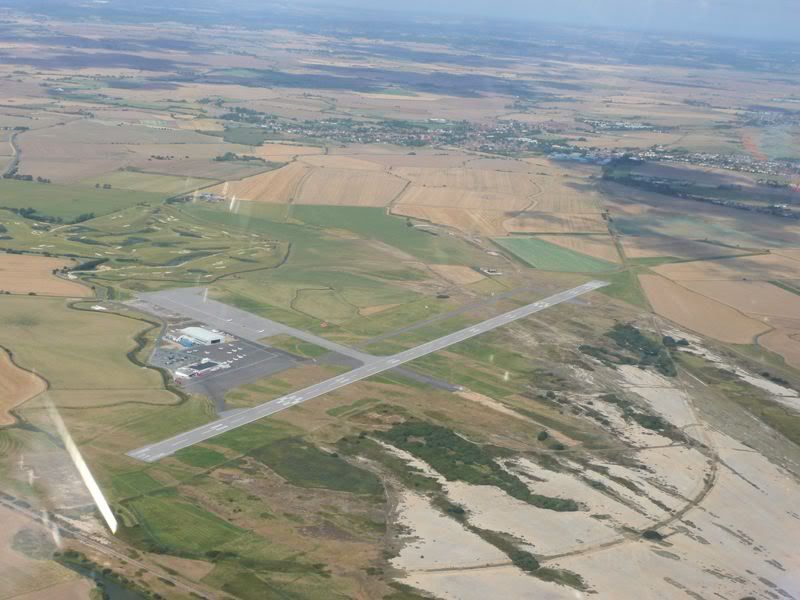 Being a coastal airfield, and flat as a pancake, get ready for some breeze. It was a sporting 070/20 when I went there, when at the same time in Gloucester, it was something like 060/05.
A very quiet place. But friendly on reception as I pad the very reasonable £13.80 landing fee. Big but pretty empty cafe. Outside viewing area and the local Lydd Flying Club welcomed visiting pilots, but I didn't have time to check it out. Miles from anywhere, but I did note a golf course within easy walk of the airfield.
Just a few lmiles north east along the coast just past Folkestone is the Battle of Britain memorial - well worth seeing from the air - what better way!
Battle of Britain memorial, just up the coast past Folkestone
WiFi available in the cafe area.