Went there for the first time today. Good ATC all the way in and easy approach and join. Only one runway, so have to be midful of crosswinds (esp for taildraggers), but pretty much on the nose today.
Parking on the GA apron at the end of taxiway Bravo near the tower, easy to find. Efficient reception where I paid a hefty landing fee of £24.15 for my piddly little RV6 (727kg MAUW) - and people complain about Gloucester prices (with three runways and GPS approaches)??? Ouch!
Busy airport with loads of people in departures (down the corridor for the GA / Executive suite). Good, efficient cafe.
Southend from downwind for 06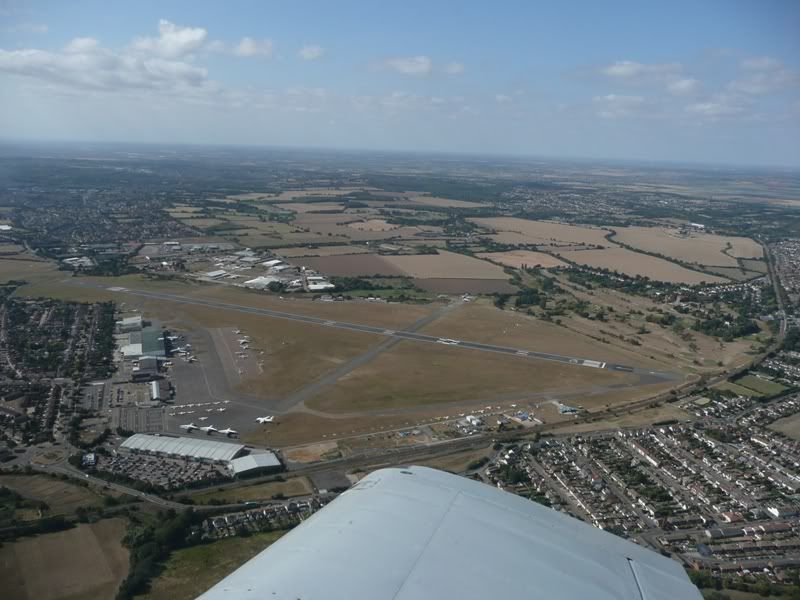 WiFi Information
WiFi available in the FBO and in the terminal. PC access in the FBO