Much as I would love a pair of noise cancelling ear plugs I can't quite bring myself to shell out the three hundred quid asking price (yet). I had a go at the self moulding ones (they ended up as blobs of silicone in the bottom of a mug of hot water
) so now I'm trying these Shotwaves at £12 a pair.
Initial impressions are good. They're soft silicone and quite comfortable so you can leave them in for long periods. They have a push/push mechanism that opens and closes a valve. In the open position they reduce noise by 12 dB and closed by 25 dB which £ for £ isn't bad. No, I don't know why the pair in the picture shows a NRR of 16 dB but that's Canadian, eh?
They're a lot less bulky than ear muffs and in fact could be worn
as well as
for a belt 'n braces approach.
I've posted the link to the (current) cheapest supplier I could find, I'm sure this will change with stock levels.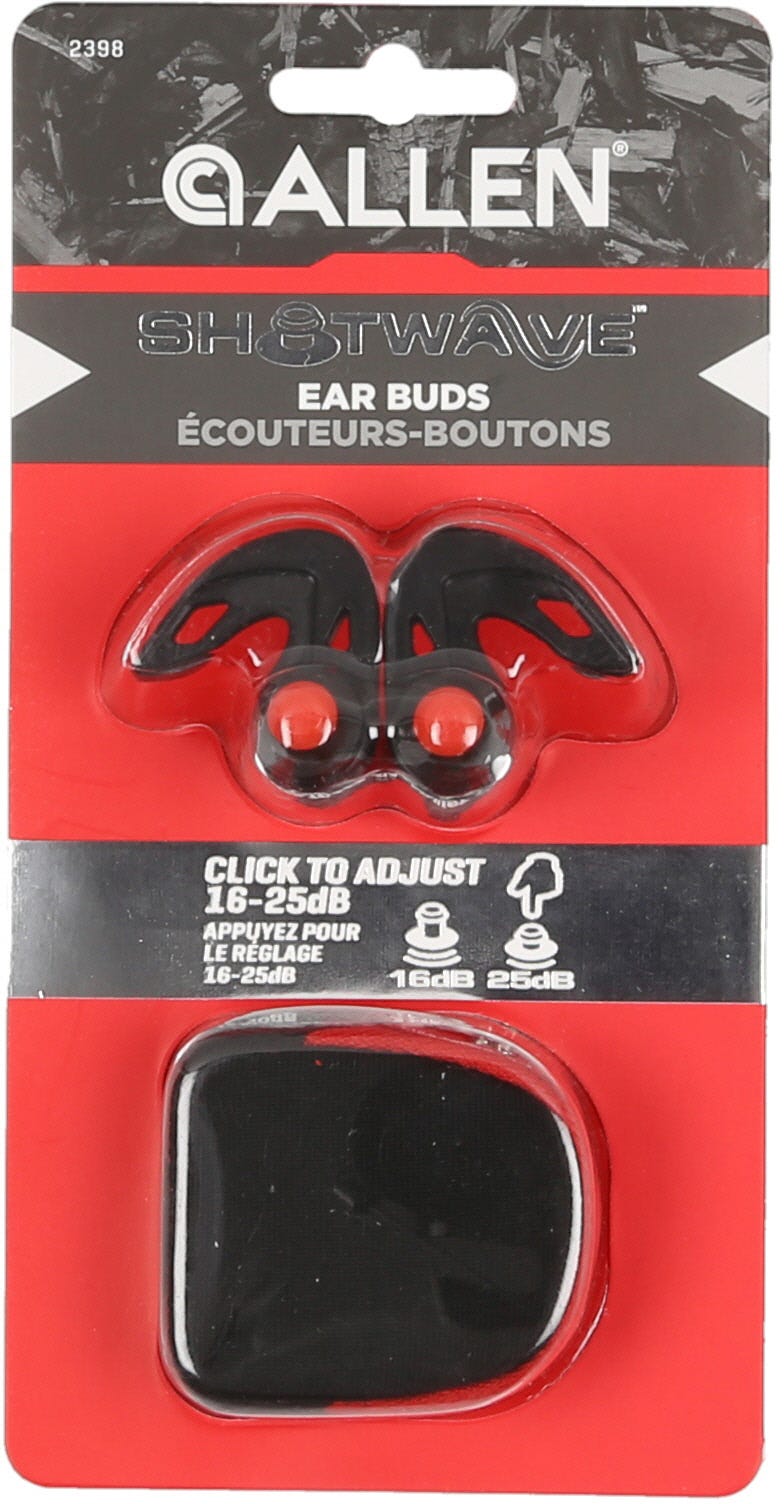 https://www.uttings.co.uk/p131734-allen-shotwave-ear-buds-black-red-ac2398/
While you might think that I couldn't possibly comment.