The September issue of
FLYER
is here, if you'd like to read it on a laptop/desktop you can find it
here
If you'd prefer to read it on a tablet or telephone, the best way is to download the issuu app (free registration required), then search for
FLYER
What's inside:
- The latest version of the JMB Aircraft VL-3
- Oshkosh 2020, and numerous others, fell foul to coronavirus. In our Special Feature, Mark Flynn recalls his memorable trip to this amazing airshow – by floatplane…
- Accident Analysis is all about Risky Intent.
- In First Solo we talk to Aviation YouTuber Ben Atkinson, who paid £1 towards the ownership of the aircraft in which he first soloed…
- Flying Adventure Paul Kiddell joins his mates to do just that – not forgetting the bacon, banter and plenty of airfields…
- Top Gear puts Garmin's new aera 760 portable navigator to the test. Is this the challenger to tablets you've been waiting for?
- Save a brilliant £68 with SIX FREE landings at Cambridge Airport, City Airport Barton, Full Sutton, Kingsmuir, North Coates and Stoke Golding
- Great columns from Dave Hirschman, Mark Hales and Ian Seager
- Plus all the latest news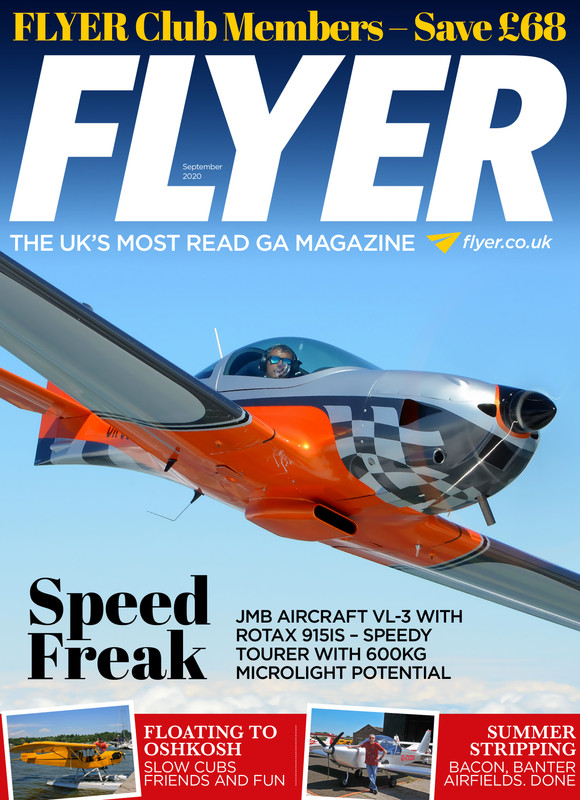 Read it here:
https://issuu.com/flyerdigital/docs/flyerseptember2020