Hi,
I visited Panshanger a few weeks back, and in my efforts to concentrate on the noise abatement circuit, got very close to the Luton Zone where it drops to ground level: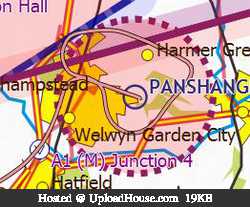 A couple of questions:
1. Would you consider this an infringement?
2. Should I 'fess up and report it, in the hope that this makes it less serious, or just keep schtum and hope? Assuming I 'fess up, how do I do that? Call Luton?
Regarding point 2, I seem to remember reading that in the States they have a scheme where you submit a form, and that renders you effectively immune from prosecution regarding the event.
Would appreciate your thoughts.